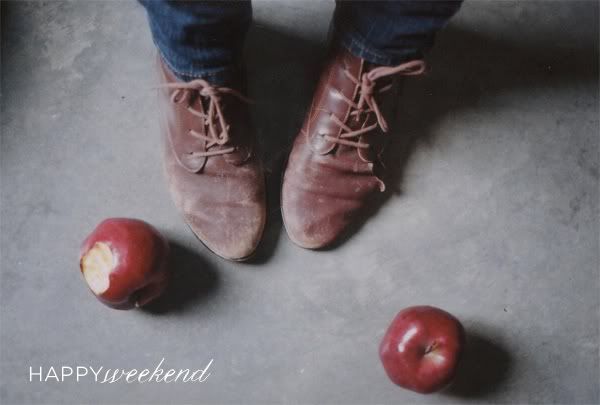 hey friends!
hope you had a good week- this week was kinda crazy for me- but it was overall a good one.
right now I'm up north staying in my home town for the weekend, and it is so nice up here.
the air is so much more fresh and clean than it is in LA.
the great thing about freelancing is you can work from your laptop, and you can take that thing anywhere! so it gives me freedom to get away from time to time. my husband doesn't have that same luxury, and last night was our first night away from each other since being married! miss him already...
(please excuse the lovey dovey)
here are a few fun links I found this week, thought you might like :)
these girls
have such fun, awesome style.
this flickr page
has some random stuff, but it is so cool.
a yummy LA breakfast
food guide
. (whose with me to try them ALL??)
some very cool
thanksgiving place cards
. (thanksgiving is less than 2 weeks away- holy moly
i need to start making pies)
and las but not least
this blog
has great interior design inspiration. i've been looking here for
ideas on how to make my new desk look cool.
have a GREAT weekend friends. i'm going to go enjoy the crisp fall air, drink some coffee
and eat a breakfast burrito.
photo source.