I love and appreciate the art of baking, using quality ingredients and making everything
from scratch. I REALLY do have a strong appreciation for that... but lets face it, baking everything
from scratch takes a lot of time, effort, and money that we just don't always have!
So what do you do when you have to make some cupcakes for the party you're going to tonight
but have no time or money? Make these!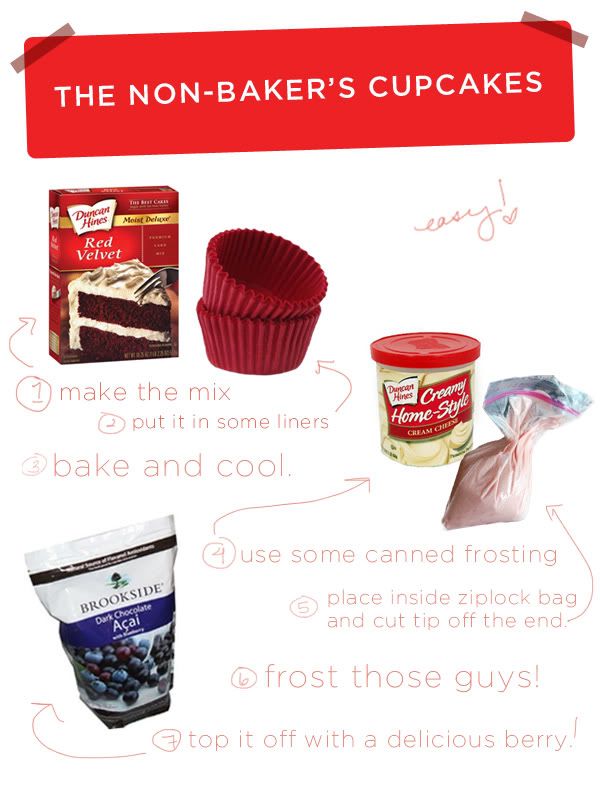 These are so easy, taste great and look great too! I love frosting cupcakes with the ziplock bag trick.
It makes your cupcakes look good, even though you don't have the necessary tools used for frosting.
And the berry on top gives the cupcakes that extra wow factor. Especially when you put one of these
Dark Chocolate Acai Berries
on top. My new addiction- they're amazing.
Here are the ones I made for my small group the other night, they got a little messy
when I loaded them in the car, but you get the idea!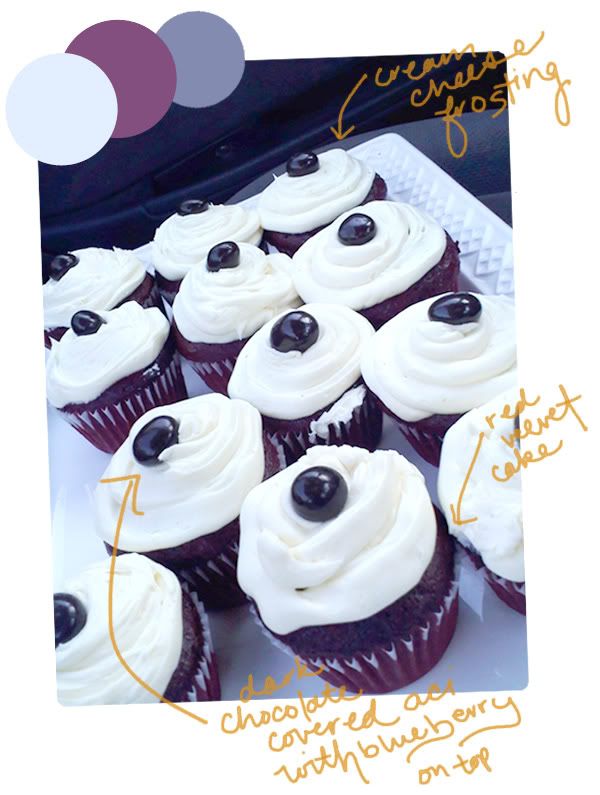 Not too shabby for a few bucks and not much effort! They tasted great too. I like to put them
in the oven for just a minute or two less than what the recipe calls for- it makes them extra
gooey! So yummy and oh so simple.