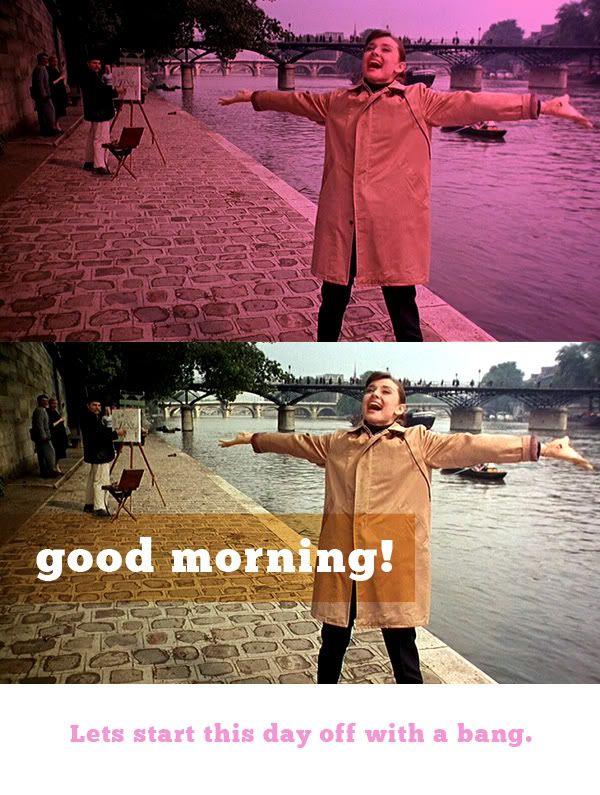 Good morning everyone! Its time to start the day off right.
I'm trying to get a lot of stuff done today, but have some fun while doing it.
That sounds like a recipe for a good cup of coffee and some pumped up tunes-
with various dance breaks. I think thats enough to keep me motivated throughout the day!
Hope your day is off to a great start!
source.