So this weekend I had my first...
It was super fun, filled with...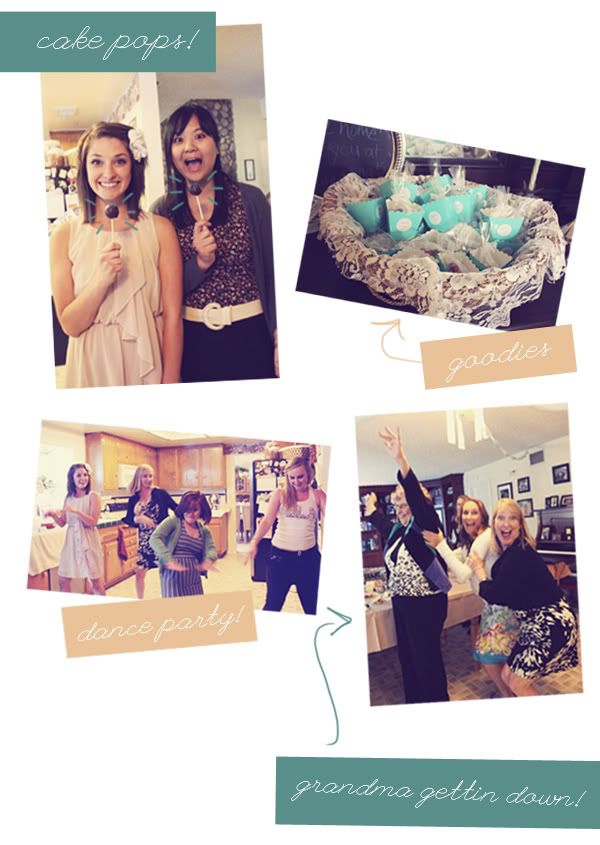 The shower was amazing- I got tons of fun new things for our future apartment, and had a blast just being girlee and basking in this fun time of life. My friend Tamara took these photos and made the amazing
cake pops
you see us holding in the pic. I really think they're my favorite dessert right now-
sooo good, creamy and rich!
The shower made me really feel the wedding... its soon approaching, its all becoming
so real- and so emotional! As each day passes I get more and more excited to spend the rest
of my life with my best friend. Its a huge step in life, and I couldn't be happier. As of now, I'm trying to embrace every moment of every day, soaking in this time of celebrating and being with friends and family before I become Mrs. Waterfall! Thanks to everyone who came to the shower- I am so blessed to have friends and family like you!!
PS- I made that little white flower in my hair, using
this tutorial
. It was super easy and turned
out really cute!