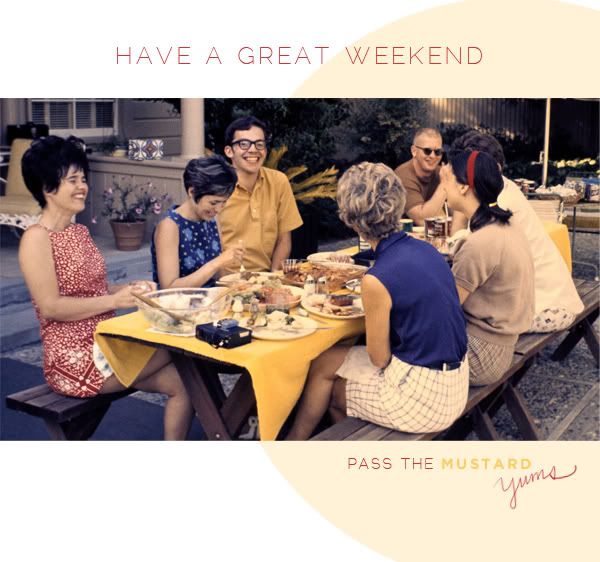 I hope everyone has an amazing 3-day weekend! Don't forget to go at least one barbecue
and eat lots of chips and dip. You can also check out Refinery29's
10 Things to Know This Memorial Day Weekend.
Theres some fun links goin on over there.
I have my first bridal shower this weekend and I'm so excited! I've never had one of these
before, so I really have no idea what to expect, just that it will be fun girlee times. I'm just
excited to put on a pretty dress and hang out with the ladies. I'll let you know how it goes!
Have a great weekend everyboday!
photo source.