Did these illustrations the other day, after thinking about how I need a new pair of flats, and how they're not that easy to find. Once I find the right pair of flats, I wear them way too much until they
fall apart. Well I'm in the fall apart stage of my flats right now, and really need to find a new pair.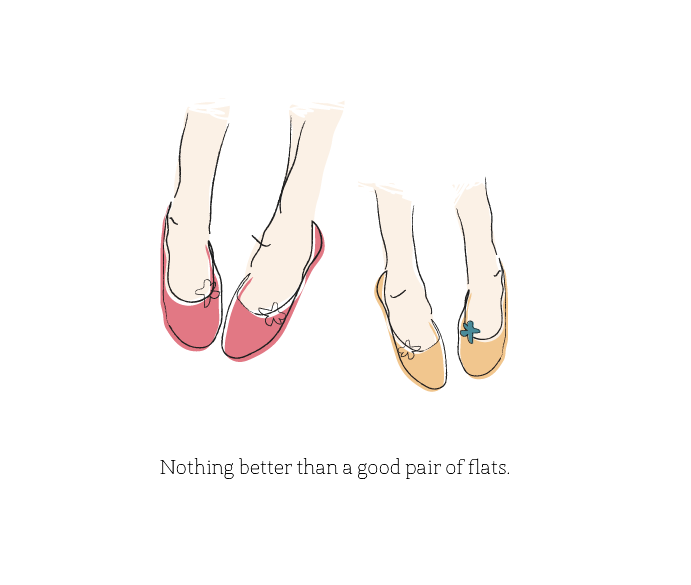 So I drew a pic about it.