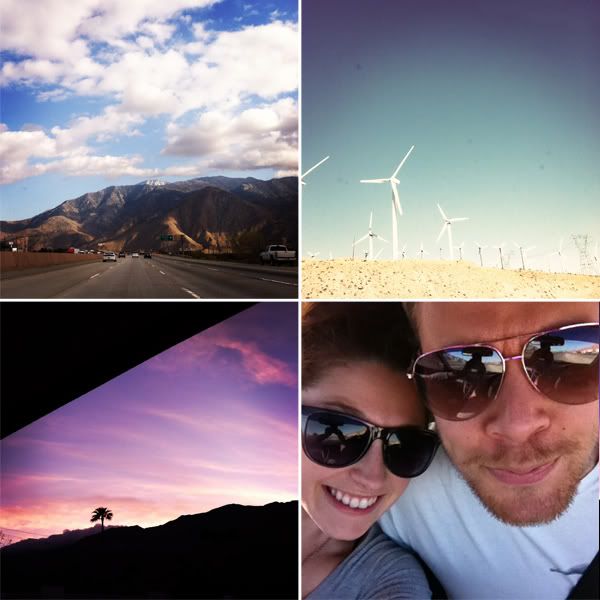 This past weekend my husband and I celebrated our 6th months / Valentines Day / life in general and took a mini vacation to Palm Springs. The drive was beautiful, with the clouds and sun creating a lovely sky.
We stayed at the
ACE hotel
(which was super fun) ate good food, drank good coffee and had some good time to reflect and relax.
It's fun to spontaneously get away sometimes. We always say this is the time in our lives to do this sort of thing, as we don't have kids yet! Yay for mini getaways!