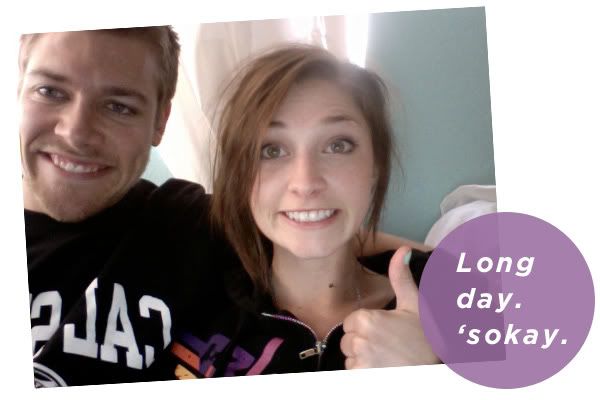 We've had a long day of wedding planning. Gettin organized, sendin emails and booking last minute vendors. We're kinda pooped if you can't tell from the pic. Good times.
Now I have to get all pretty and its off to my little brothers high school graduation! My little brother is going to be a college student??! What is going on?? No more high school for the Pickett's. We're all grown ups now.
Have a great evening everyone!