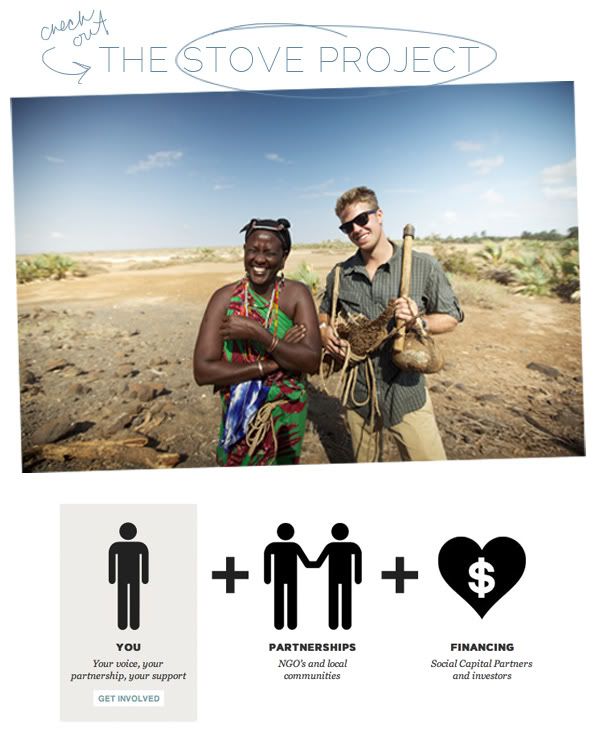 Greg Spencer, a
Jedidiah Clothing Co
. Ambassador has started a new cause- his goal is to get
5 million stoves in developing countries. Now if you're like me you might have asked, "why stoves?"
Well over half of the people in the world cook over an open fire, which leads to poverty, respiratory diseases and deforestation. Allowing these people to have stoves will not only protect their health and
poverty levels, but it will aslo help out the environment.
Greg is hosting
online episodes
where you can tune in and watch his adventures as he tries to do his part,
one stove at a time.
If you would like to get involved,
here are ways you can help.
If you'd like to follow Greg and see the updates,
follow them on Twitter.
You can also watch the episodes
here.
I'm inspired today by Greg. Inspired to do my part in helping this world become a better place.
God, show me how to do this today.