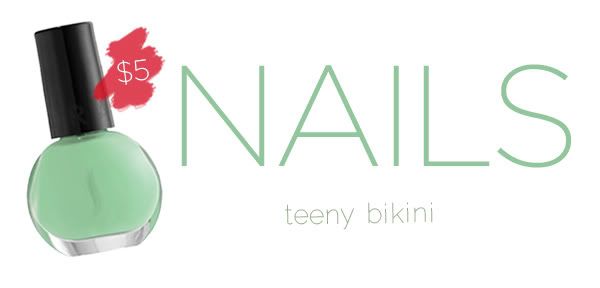 I got
this
awesome "teeny bikini" color nail polish from
Sephora for $5
! Its a little crazy but really fun.
I tend to wear a lot of neutrals so it gives my outfit a little pop. They have a ton of other
fun colors
over
there too. All for $5! I just had to share that with you. Cause its such a good deal and those need
to be shared. Ok the end.